Varia VS3 (Second Generation) Coffee Grinder – Black
120.00 د.ك
Brand: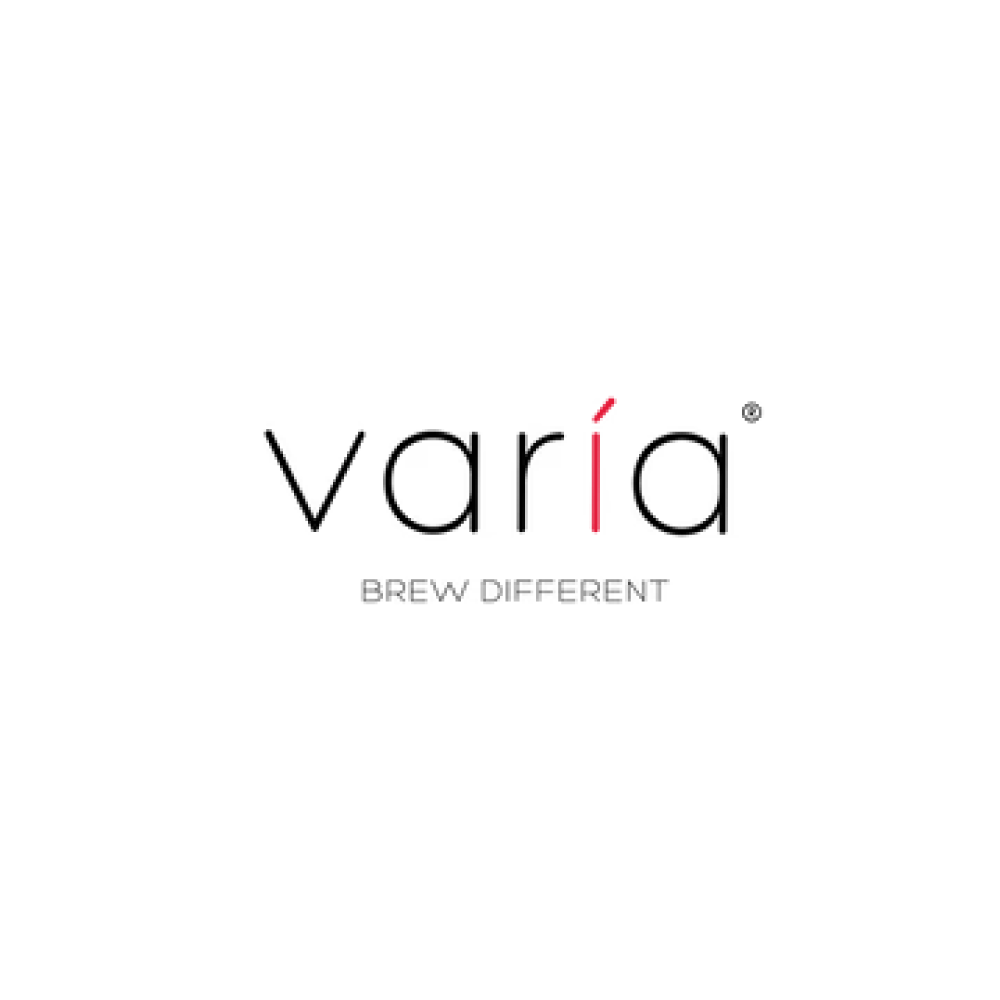 Varia
VARIA VS3 (Second Generation) Coffee Grinder
Precise and consistent grind: The adjustable grind system allows you to create the perfect cup of coffee for any type of brew.
Large capacity: Holds up to 250 grams of beans.
Sleek design: Available in black.
Powerful motor: Fast and precise grinding.
Suitable for espresso and filter: Creates a consistent grind for both espresso and filter coffee.
Low retention: Less than 0.1 grams of ground coffee left in the grinder.
Only 3 item(s) left in stock.
---
Varia VS3 | Professional Home Coffee Grinder
Varia VS3 is a professional home coffee grinder that features a sleek design and the ability to produce precise and consistent grinds. It is suitable for making espresso and other types of coffee, and has a large capacity and powerful motor.
Technical Details:
Brand: Varia
Bean Type: Coffee Beans
Grind Type: Coarse to Fine
Bean Capacity: 250 grams
Ground Coffee Capacity: 150 grams
Motor Power: 150 watts
Grind Speed: 190 rpm
Noise Level: 70 dB
Bowl Capacity: 30 grams
Motor: New 100 watt DC motor / 170 rpm loading speed – fully stainless steel gear box
Voltage: 100-240 volts
Dimensions: 147 × 90 × 310 mm
Weight: 3.5 kg
Color: Black
Base Material: High-nitrogen 420 stainless steel
Recommended Maximum Continuous Grinding Time: 60 seconds of grinding time, +90 seconds of rest
Grind Setting: Continuous adjustment / (10 microns) relative vertical displacement of the beans or 0.01 mm per increment
Grind Speed: 18 gram dose:

Espresso setting #4: 34 seconds
Filter setting# 0: 25 seconds
Important Note: The VS3 grinder is built to handle espresso and filter grind sizes, however the VS3 may find light roasted, developing coffee beans difficult at espresso settings (depending on roast level and bean type), please be sure to take extra care when grinding light roasted, developing coffee beans and be sure to insert beans slowly or adjust dose to fit a slightly coarser grind size.
Key Features:
Professional home coffee grinder suitable for making espresso and other types of coffee
Precise and consistent grind that is adjustable to suit different types of coffee
Varia VS3 features an innovative design that provides precise and consistent grinding. The unit consists of a CNC-machined aluminum body and stainless steel conical burrs.
The adjustable grind system allows for precise control of grind size to 0.02 mm, allowing for the perfect coffee preparation for every type of coffee.
The Varia VS3 motor is powerful and efficient, ensuring fast and precise grinding.
The Varia VS3 features a large capacity of 250 grams, allowing for the preparation of several cups of coffee at once.
The Varia VS3 is available in luxurious black and stylish white.
What's in the box:
1 × VS3 grinder (stainless steel Super Nova burr set installed)
1 × User manual
1 × DC power adapter (includes AC power cord and specified plug)
1 × Magnetic measuring cup
1 × Silicone funnel for the bowl
1 × 5 ml RDT spray bottle
1 × Cleaning brush
1 × Spare parts kit
Introducing the grinder video:
| | |
| --- | --- |
| Weight | 3.5 kg |
| Dimensions | 45 × 30 × 10 cm |